An Executive Summary summarizes the entire business plan. Be brief, don't go into details. An effective summary should be no longer than two pages.
A good executive summary describes the problem you're solving, your product or service, your target market, your team, your financials, and your funding needs (if you're seeking funding).
Here is an example executive summary from our business plan template for Eplace Solution, an innovative e-commerce portal.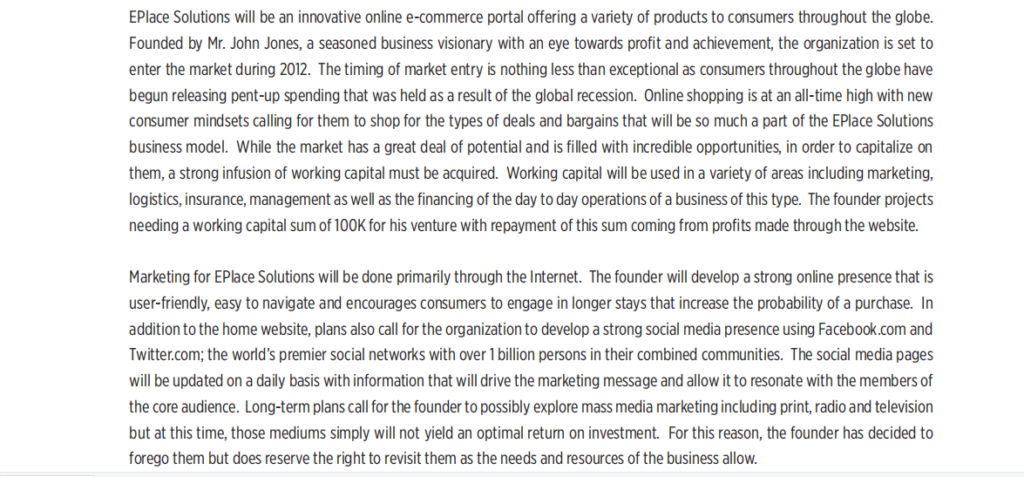 Example of an executive summary in a business plan
Company Overview
This section provides an overview of your small business.
It includes the business name, business structure, names of key people in the company, the history of the company, its nature, and details about the products or services it offers or will offer.
In addition, you can reuse your company description on your About page, Instagram page, or other properties that ask for a boilerplate description of your business.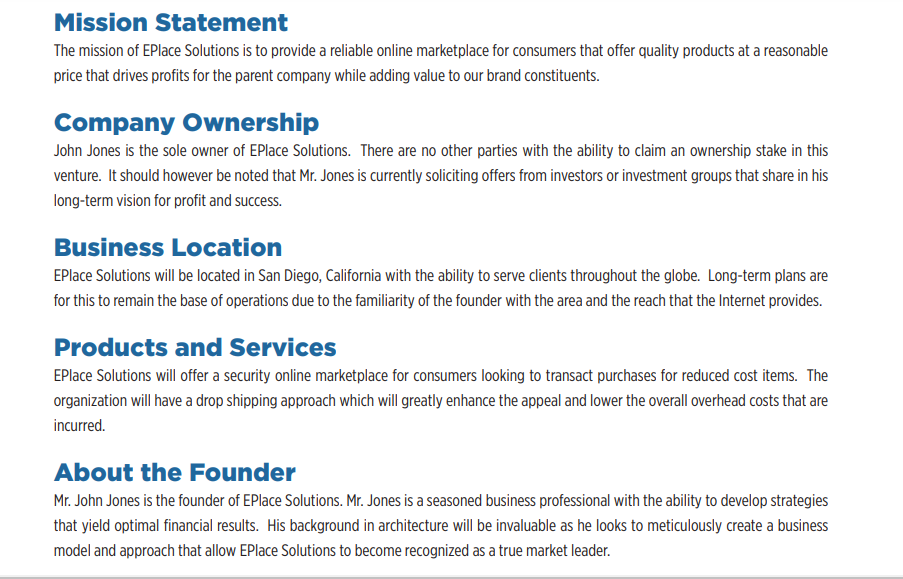 Business Overview Example
This section also allows you to describe how you register your business. Here you must choose whether your business is a corporation, sole proprietorship, LLC, or another type of business.
Market Analysis
A market analysis analyzes how you are positioned in the market, who your target customers are, what your product or service will offer them, and industry trends. It might be useful to do a SWOT analysis to discover your strengths and weaknesses to identify market gaps that you may be able to exploit to build your business.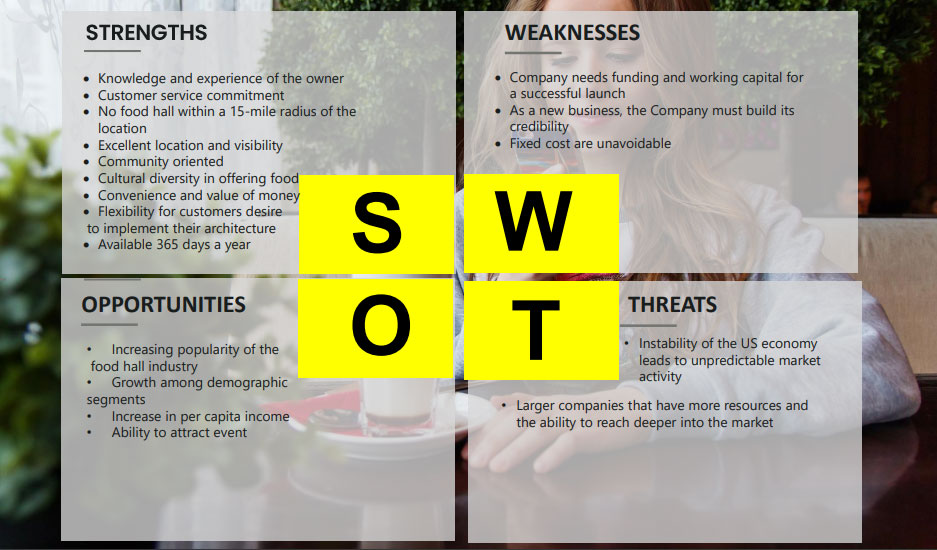 An example of SWOT analysis in market analysis
As part of your market research, you'll also need to perform a competitive analysis. It will give you an idea of who your competition is and how to differentiate your brand. Here's an example of a competitive analysis we did for a food business.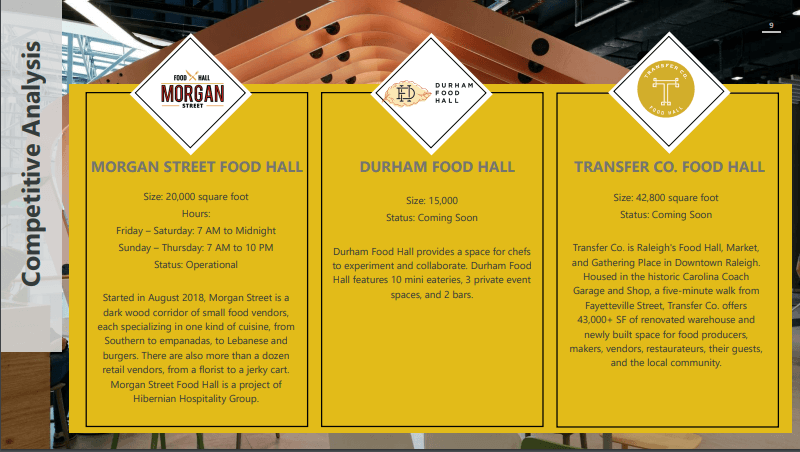 An example of competitor analysis example for the food business
Products & Services
Adding products and services to a business plan involves more than listing your company's offerings. If you intend to gain funding or partner with another business, your products, and services section needs to demonstrate your company's quality, value, and benefits.
Here's an example of a product and service section in the business plan we wrote for an e-commerce business that offers wedding accessories.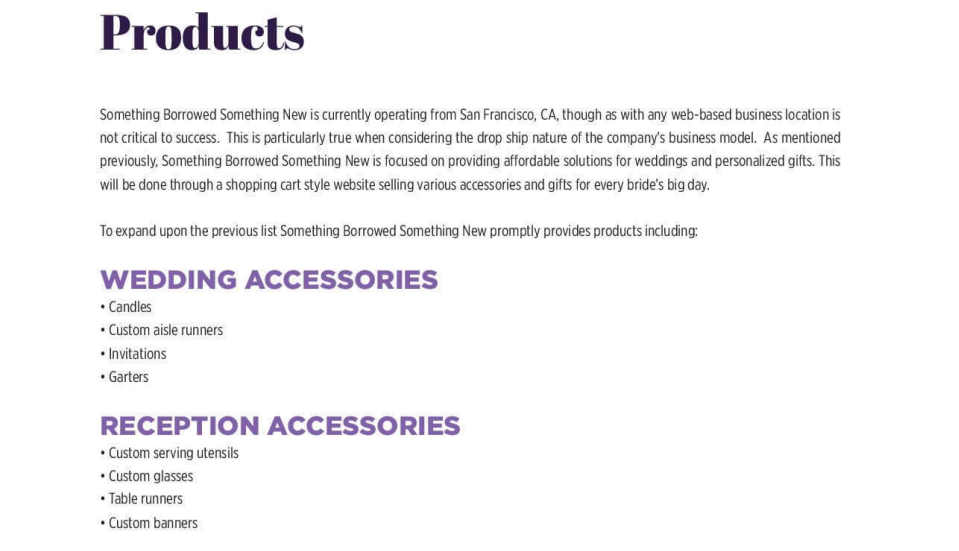 An example of product and service section
Marketing & Sales Plan
It is always a good idea to have a marketing plan before launching your business.
A potential investor will want to know how you will advertise your business. Therefore, you should create a marketing plan that explains your planned promotion and customer acquisition strategies.
Discuss how you will make a sale. How will you attract customers and maximize their lifetime value? Ensure your marketing and sales forecasts align with your financial forecasts
Marketing plans are usually based on the four Ps: product, price, place, and promotion. Breaking it down by marketing channels makes it easier. Discuss how you intend to market your business via blogs, email, social media, and word-of-mouth.
Here is an example of marketing strategies we develop for a restaurant business.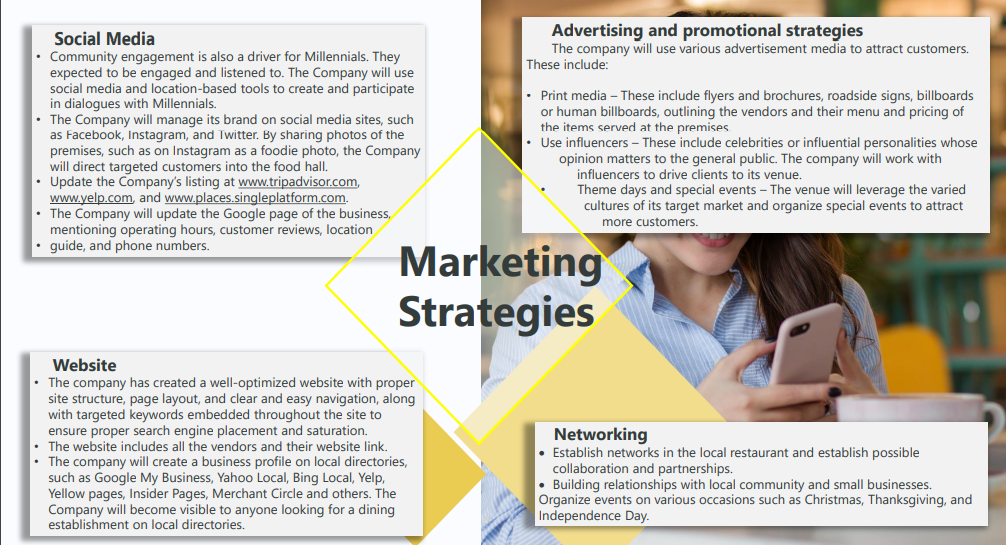 Operations Planning
The operation plan should include all the steps needed to run the business in the long run.
The plan should include details about logistics, duties for each department of the company, and responsibilities for the team.
Organization & Management
In this section, you can describe your current team and the people you need to hire. You will need to highlight your team's relevant experience if you intend to seek funding. Basically, this is where you demonstrate that this team can be successful in starting and growing the business.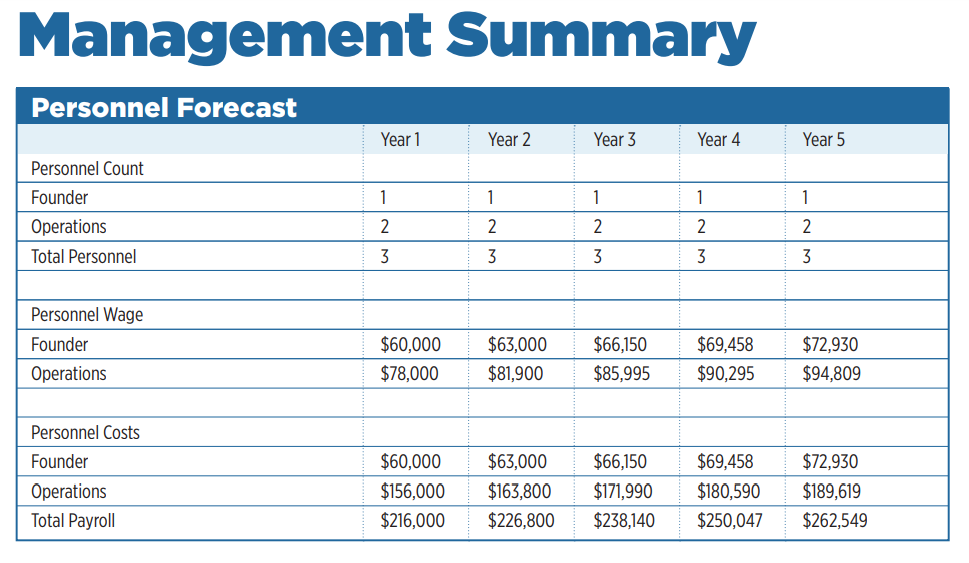 Financial Plan
A financial plan should include sales and revenue forecasts, profit and loss statements, cash flow statements, and balance sheets.
Now, if you plan to pitch investors or submit a loan application, you'll also need a "use of funds" report. Here you outline how you plan to leverage any funding you might acquire for your business.
With our business templates, you can create your own income statement, cash flow statement, and balance sheet.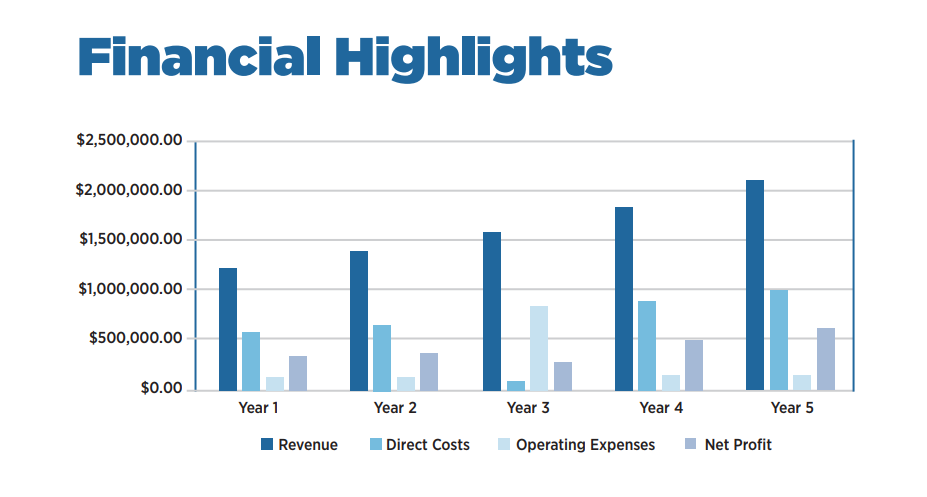 An example of financial plan